Mentoring
Mentoring Program
The WX Mentoring Program is designed to promote the advancement of women in the real estate profession. Now in its sixth year, the program matches WX Scholars with WX members as mentors. Through formal programs and both formal and informal mentoring, the program provides young women at the start of their careers in the real estate industry the opportunity to leverage the knowledge and experience of WX members. All WX Scholars are eligible to participate in the structured program for two years.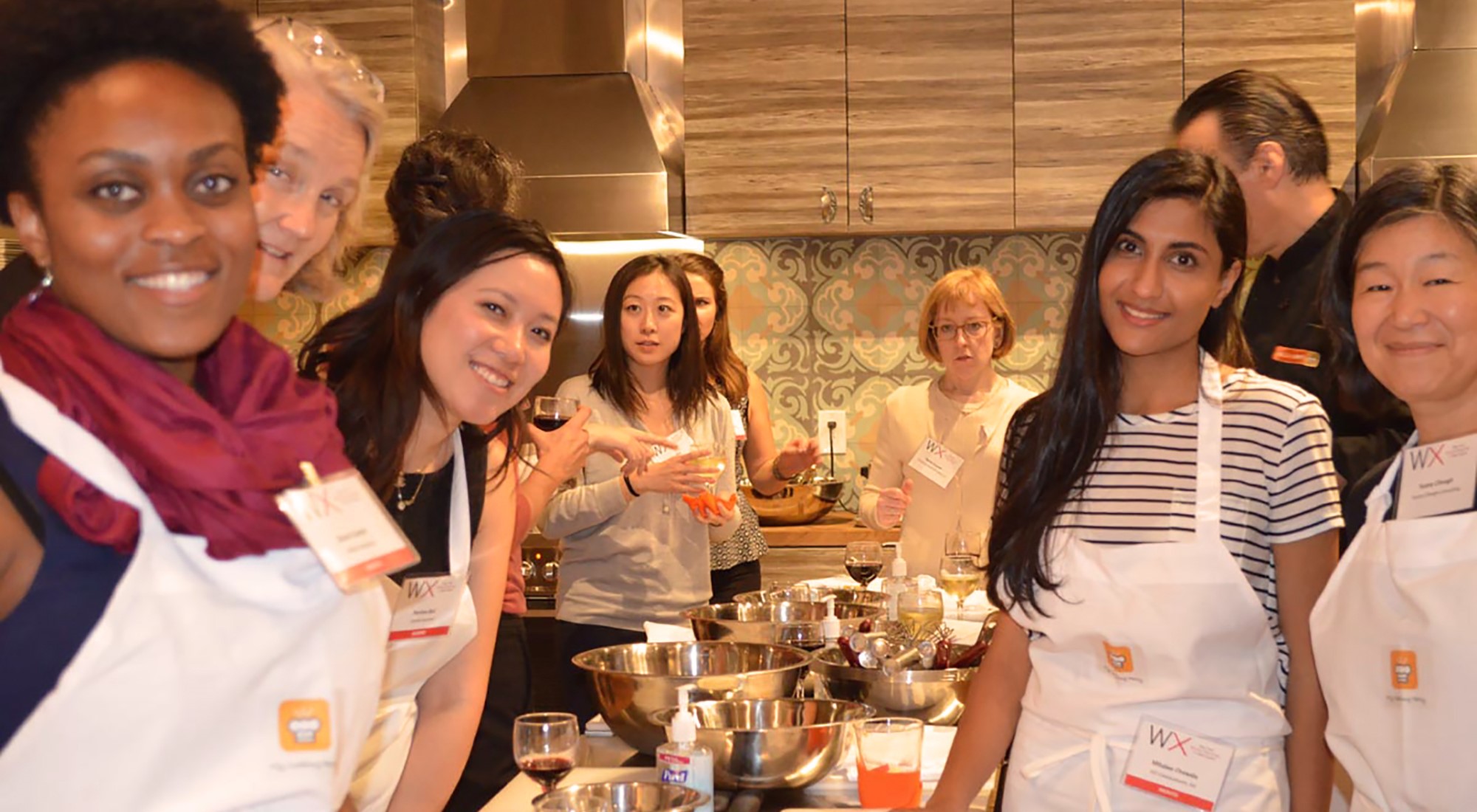 Events
Mentor programming aims to be timely each year. The 2016-2017 Mentoring Program included the following events:
Cooking Class – In September the program kicked off with a cooking class. Mentor and scholar pairs met for the first time in a fun and informal setting where participants got to know one another through a team building exercise. The evening concluded with the teams sitting down to enjoy the meal they prepared together.
Negotiating Women – In December, the program hosted an event with speaker Carol Frolinger, J.D., co-author of Her Place at the Table: A Woman's Guide to Negotiating Five Key Challenges to Leadership Success. The interactive and engaging program focused on many aspects of negotiation.
Exploring Careers in the Real Estate Industry – In January, the program hosted panel discussions on four areas of the real estate industry: Investment Management, Construction/Design/Architecture, Development and Capital Markets. Mentees and mentors learned about the various sectors and careers available in these areas of the real estate industry directly from WX members who shared their experiences and insights as leaders in their respective fields.
Networking Reception – For the final event of the year in March, mentors and mentees gathered for bowling and refreshments at Bowlmor Lanes Times Square, where they enjoyed a casual evening and an opportunity to mingle and network with fellow program participants while reflecting on the program year.