Mentoring
Mentoring Program
The WX Mentoring Program is designed to promote the advancement of women in the real estate profession. Now in its sixth year, the program matches WX Scholars with WX members as mentors. Through formal programs and both formal and informal mentoring, the program provides young women at the start of their careers in the real estate industry the opportunity to leverage the knowledge and experience of WX members. All WX Scholars are eligible to participate in the structured program for two years.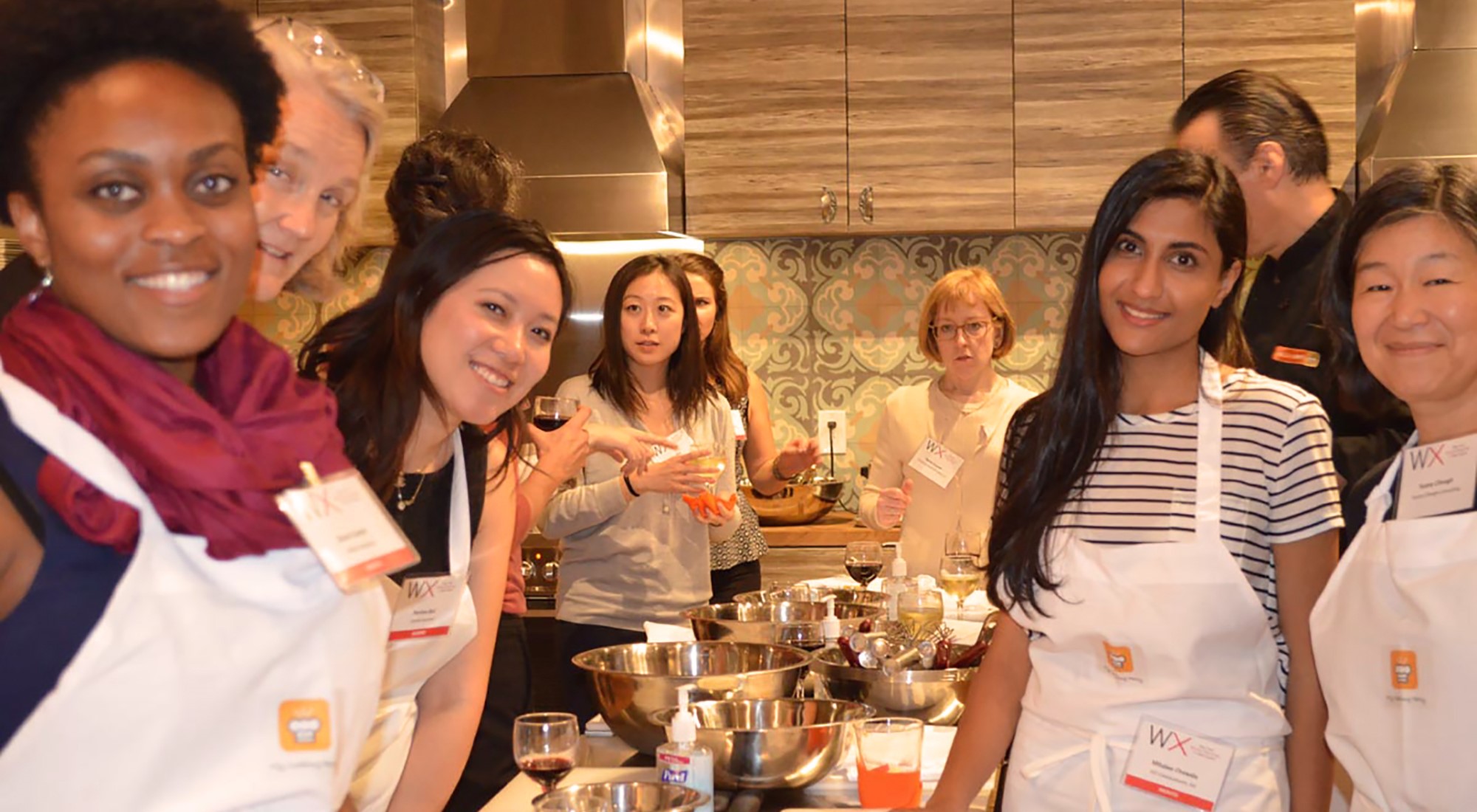 Events
The Mentoring programs aim to present a combination of educational and professional development events, and to address current topics for discussion and analysis. The 2017-2018 Mentoring Program included the following key events:
High Seas Adventure – The program kicked-off the year with its first event in September. Mentor-Mentee pairs met and gathered with other program participants aboard a boat cruise which left from Chelsea Piers to tour the New York skyline from the Hudson and East Rivers.  The evening was a spectacular success.  Mentor-Mentee pairs met for the first time and got acquainted. Even the remnants of Hurricane Jose were not enough to dampen the enthusiasm and enjoyment of the evening.
Your Story, Your Brand – In November, the program's second event was a workshop on personal branding by Mindful Leaders Academy CEO and Founder, Jennifer Madsen, who led a collaborative workshop designed for mentoring pairs to work together. This well-received event provided an opportunity for mentoring pairs to work together and focus on how each individual can define and communicate her personal brand and improve her professional and personal marketing opportunities.
Ultimate Career Night– The Career Panel event has become a mainstay of the Mentoring Program. Tapping into the depth of experience of its membership, WX Members served as panelists and provide insights into careers in the fields of Investment Management, Construction/Design/Architecture, Development, Hospitality and Capital Markets with the goal of exposing Mentees to potential career paths in the real estate industry and provide an opportunity to explore areas of interest and ask questions.
The Current Conversation – Introduced for the first time this year, the Mentoring Program hosted a small format round table discussion inviting Mentors and Mentees to come together to discuss topical issues facing women in the workplace and in our industry. Influenced by current issues in the media, this first event featured a discussion around the issues of workplace exclusion, discrimination, misconduct, lack of pay parity and other matters related to gender inequality.
Going 'All-In' – The program wrapped up the year with a Casino Night in May.  Mentor-Mentee pairs and Mentoring Committee members filled The Underground for an evening of games, laughter and lessons in Texas Hold 'Em, Craps, Black Jack and Roulette.  The games, food and drink provided a relaxed networking environment that featured competition, comradery, and taking chances as well as learning new skills.